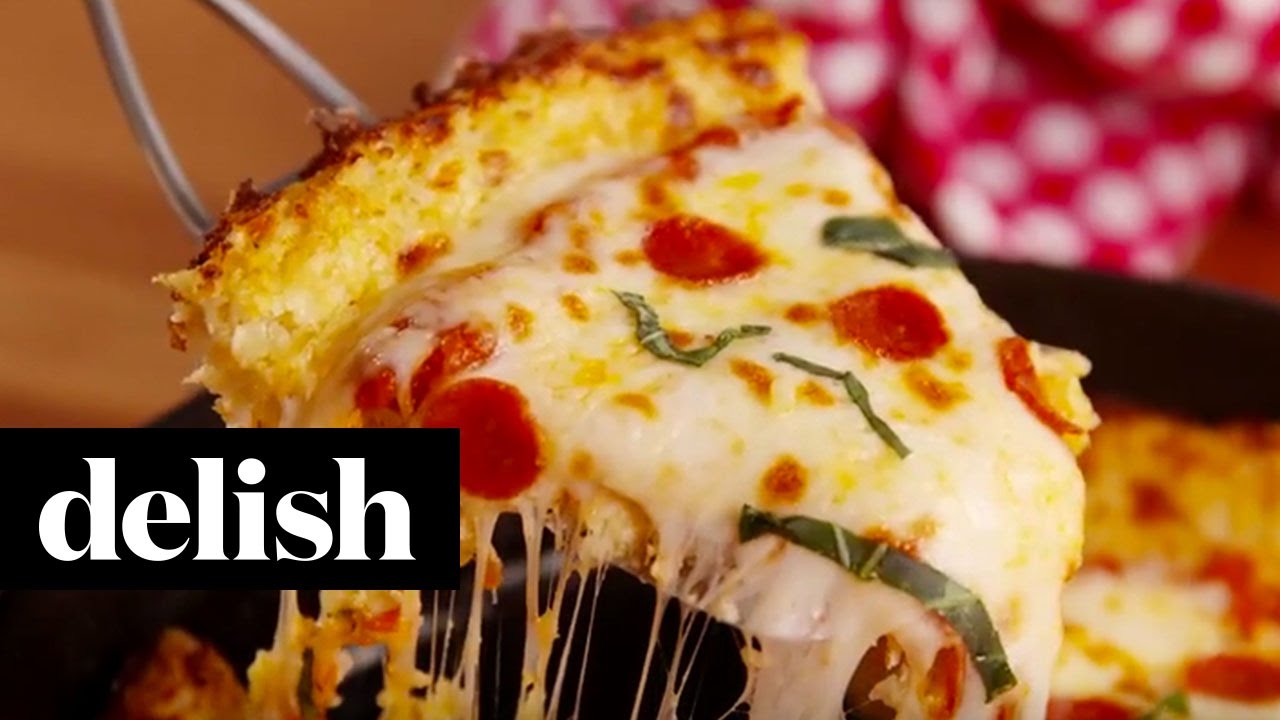 Recipe Review: Cauliflower Crust Pizza
I tried Delish's recipe for "Deep Dish Cauliflower Pizza".
It was actually very easy to make – there is a TON of cheese in this recipe. Almost a full brick of mozzarella between the crust and the topping, plus some Parmesan. But yay for low carb!
Here's what mine looked like coming out of the oven. I think my skillet was smaller than theirs, so it wasn't "Deep dish".. but still tasty looking!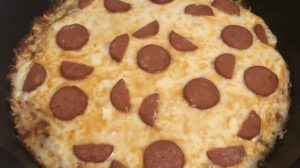 Even though I sprayed the skillet ahead of time, the crust still got stuck in multiple spots and this is what we were left with after getting it out of the pan..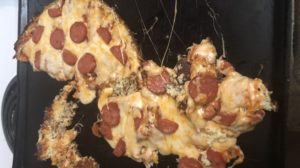 So, not the most appetizing LOOKING, but it tasted GREAT!
Here's the recipe video from Delish if you'd like to try it for yourself..