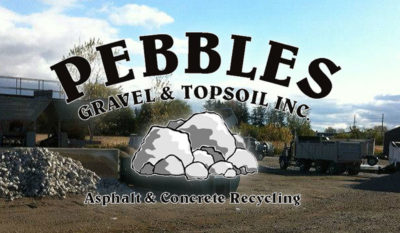 Pebbles Gravel & Topsoil Inc.
Pebbles is here to fill the local demand for gravel, topsoil, and mulch.
They cater not only to contractors, but to do-it-yourselfers as well.
Pebbles Gravel and Topsoil at 955 Richmond Street was established in September of 2012 by Paul and Karen Koomans.  They're equipped with a drive-on scale, so it's super easy to measure your order.
Customers can also buy landscaping stone, topsoil, or mulch by the yard and haul it away, or have it delivered.  Pebbles has four sizes of trucks for deliveries, depending on what you need.
Pebbles also takes clippings and yard waste for composting and asphalt and concrete for recycling (No Branches).
If it's gravel you're looking for, either for your driveway or for landscaping, you'll find what you want at Pebbles.  They have more than 20 different types of aggregate on site.
Whether it's the contractor or the do-it-yourselfer; Pebbles Gravel and Topsoil can fill the need.
Pebbles is a member of the Chatham-Kent Home Builders' Association.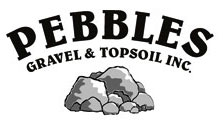 519-352-7625
955 Richmond St. Chatham
www.pebblesgravel.com