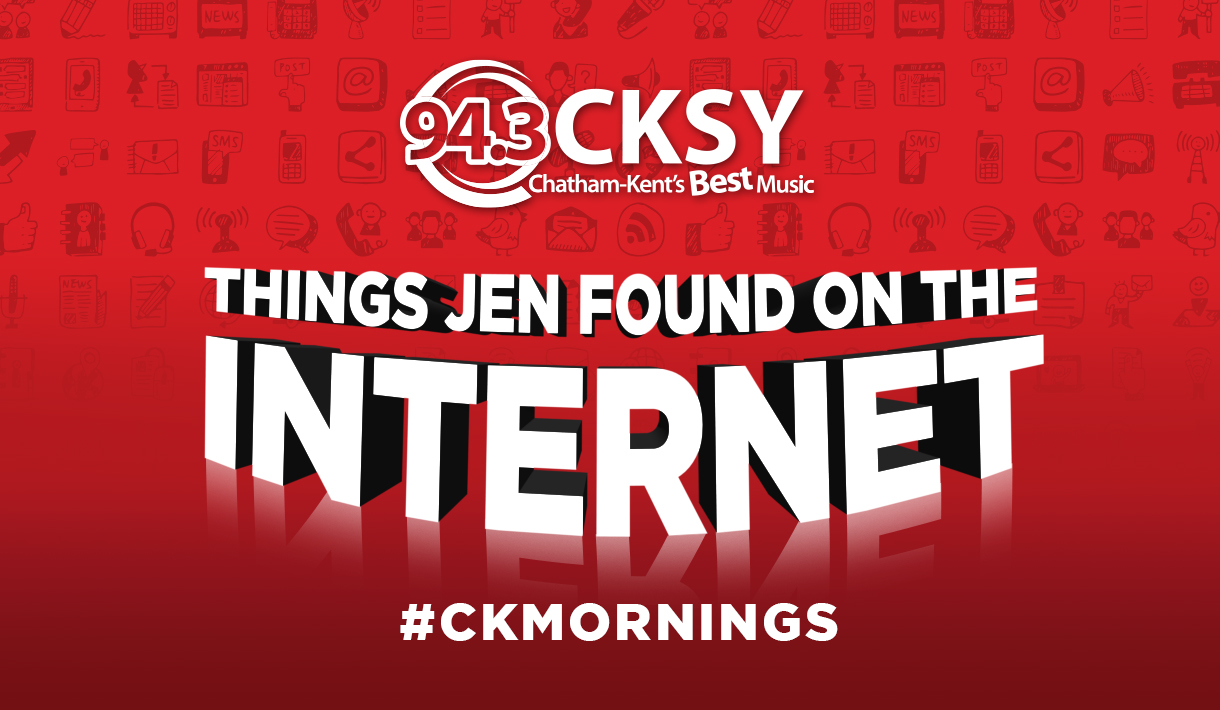 Things Jen Found On The Internet – January 11
Some Things You'll Probably Forget, It's Things Jen Found On The Internet
---
This mom and her little boy are in the car singing the 4 Non Blondes song "What's Up"… and when it's the kid's turn, he kills it.
He nailed it! 😏😜🎵 pic.twitter.com/Mlf0c7BU6X

— Fred Schultz (@fred035schultz) January 8, 2021
---
A man tricks the convenience store cashier by pretending to have a divine power to pay for items by kissing the debit machine. He's wearing a mask and his debit card is hidden under the mask…
It's a miracle. 😏😜 pic.twitter.com/lSKQXn3AZR

— Fred Schultz (@fred035schultz) January 3, 2021
---
While en route to California, this New York City kitty got stopped at security — and jetted into the LaGuardia Airport ceiling.
She missed her flight but — thanks to the help of her devoted owner, a group of pet-loving volunteers and a golden retriever named Abby — she made it out alive in what became a nearly two-week ordeal.
On Christmas Eve, TSA agents insisted that pastry chef Taylor Le take Muji out of her carrier to walk through an airport security metal detector.
"We walked through the metal detector and she got spooked, bit me, freaked out and ran off."
After 11 days in the LaGuardia Airport ceiling, Muji had emerged and was captured in the trap.
Le plans to launch a GoFundMe to help pay for Abby's services — which cost $1,400 — and Muji's medical bills, and donate any additional money to Where Is Jack?