May 11, 2022
May 11th is the 131st day of the year. There are 234 days remaining until the end of the year.
---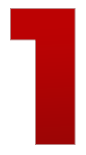 It's McHappy Day at McDonald's.
All day, a portion of the proceeds from every food and beverage item sold will support Ronald McDonald House Charities and local children's charities across Canada.
A Ronald McDonald House program helps reduces stress and financial burden for families when they must travel far from home to access medical care for their child.
Ontario is home to 5 Ronald McDonald Houses and 12 Ronald McDonald Family Rooms supporting more than 14,400 families from more than 1,000 communities in an average year. With 1 Ronald McDonald House and 1 Ronald McDonald Family Room in London, and 1 Ronald McDonald House in Windsor, RMHC Southwestern Ontario supports more than 4,600 families from more than 280 communities in an average year.
---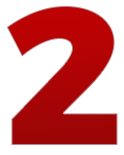 It's Movie Night at the Capitol Theatre.
Reserve your seat now to see Boiling Point on the big screen. Movie begins at 7.
Seats must be reserved. To reserve your seats click here.
Admission is $5 or flash your movie pass for entry.
---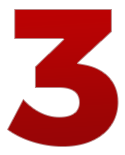 Tom Brady's got a new job for when he retires for good.
Brady will become the lead NFL analyst for Fox Sports after his playing career comes to an end. Brady retired earlier this offseason only to un-retire about a month later, will turn 45 years old in August, before the beginning of the season.
The TV contract is for 10 years and $375 million. It is the largest contract in sportscasting history, more than doubling both CBS' Tony Romo and ESPN's Troy Aikman in average annual salary of $18 million per season.
The 2022-2023 campaign will be his 23rd in the NFL.
"We are pleased to announce that immediately following his playing career, 7-time Super Bowl Champion Tom Brady will be joining us at @FOXSports as our lead analyst. pic.twitter.com/fJTOQJ9BwM

— FOX Sports: NFL (@NFLonFOX) May 10, 2022
---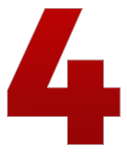 Andy Warhol's iconic Marilyn Monroe portraits has become the most expensive 20th-century artwork sold at auction.
The 40-square-inch portrait was one of dozens of images the artist made of Monroe in the 1960's, sold for a record $195 million in New York Monday evening.
Shot Sage Blue Marilyn is one of the rarest and most transcendent images in existence, according to the auction house. It had previously been shown at galleries including the Guggenheim Museum in New York, the Centre Pompidou in Paris and London's Tate Modern.
The previous auction record for a 20th-century painting was the $179.4 million paid for Pablo Picasso's "Les Femmes d'Alger (Version O)" in 2015.
The proceeds from the sale have been set up to fund health and education programs for children worldwide.
'Shot Sage Blue Marilyn,' a 1964 silk-screen portrait of Marilyn Monroe by pop artist Andy Warhol, sold for $195 million total at an auction in New York, a record for a work by an American artist sold at auction https://t.co/7vjfwLuCUa pic.twitter.com/qT8VgvQkj3

— Reuters (@Reuters) May 10, 2022
---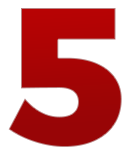 After Ontario gas prices reached new highs earlier in the week, prices are expected to drop across the province today.
Prices at the pumps are set to drop by 3 cents to 196.9 cents per litre on average.
The cheapest gas in the province will be in Peterborough at 190.9 cents per litre, and the most expensive will be Sudbury (again) at 198.
Locally this morning, prices in Chatham are still at 199.9 cents per litre on average, 194.6 in Wallaceburg and 189.6 in Tilbury.