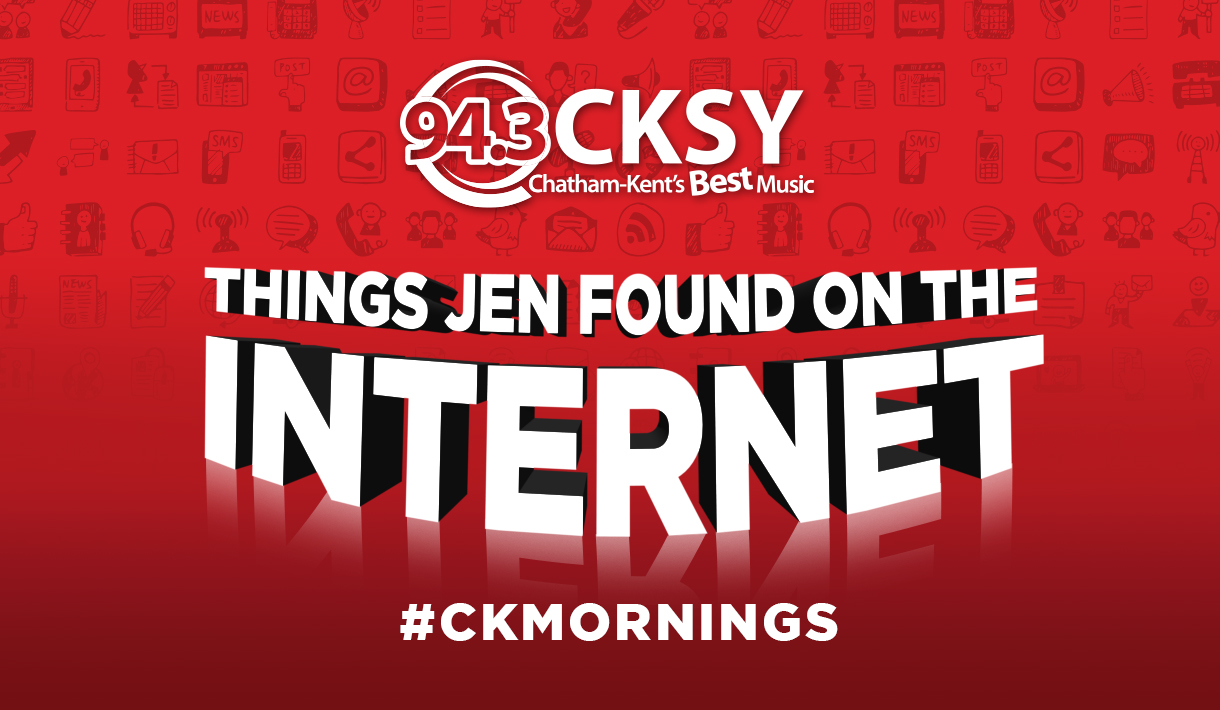 Things Jen Found On The Internet – August 17
Some Things You'll Probably Forget, It's Things Jen Found On The Internet
---
This is something I found online, thought it was hilarious and asked a friend if he could make it.
N8 in 3D got a 3D printer for fun but when the COVID-19 pandemic began he put his machine to work to create and donate thousands of ear-savers for mask wearers and bands for face shields.
To remember one of the most historical parts of my lifetime, the mass toilet paper shortage and COVID-19 pandemic.
---
Baby Yoda Succulent Planter that was inspired by Star Wars: The Mandalorian.
The little planter features The Child sitting in its pram. There is an artificial succulent popping out behind it, so it's an adorable piece to add anywhere in your home. Plus, you won't need to worry about watering it or keeping it alive.
---
Bartenders from across Canada to create new cocktails inspired by their favourite drinking partners – their rescue dogs.
Vancouver bartender  Alix McEwan can back up our wild claims with her cocktail "The Rescue" which blends the sweetness of vanilla extract and coconut cream with the bitter kick of coffee and was inspired by her beloved rescue dogs Pig and Roo.
The name of the drink inspired by how McEwan came to care for these energetic animals that she rescued from challenging living conditions, and the profound impact they've had on her life.