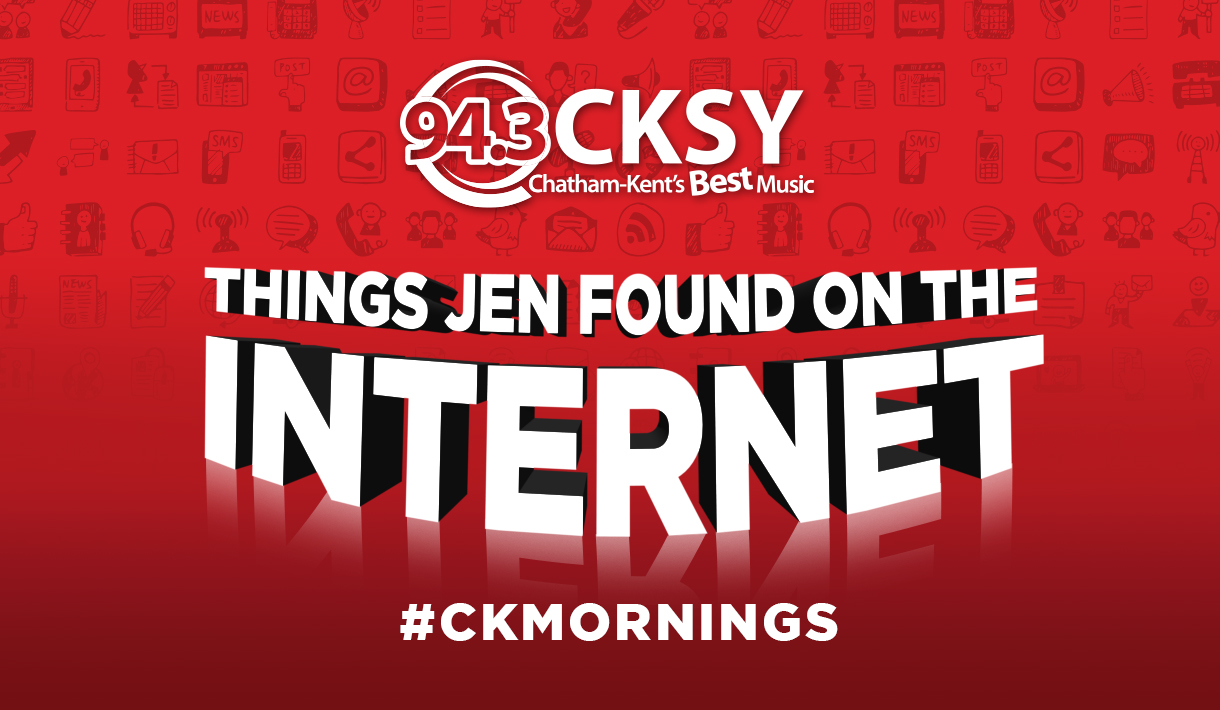 Things Jen Found On The Internet – September 14
Some Things You'll Probably Forget, It's Things Jen Found On The Internet
---
A family in the Philippines rescued a baby goat that was trapped in a pit. They took it home and cared for it, and the next day they helped reunite it with its mother.
---
CNN was interviewing some guy in suburban L.A. about his evacuation plans because of the wildfires. He talks about loading his musical equipment into his truck, and then sneaks in a plug for his band, Destiny Returns.
---
14-year-old golden retriever sneaks out of his house every day to visit his next-door neighbours.
Oliver has been visiting his neighbour Melissa and her family since the day they moved in, 9 years ago. He's been described as a wandering old grandpa, making himself at home wherever he ends up visiting.
His owners haven't been worried because at the end of the day he always goes back home.