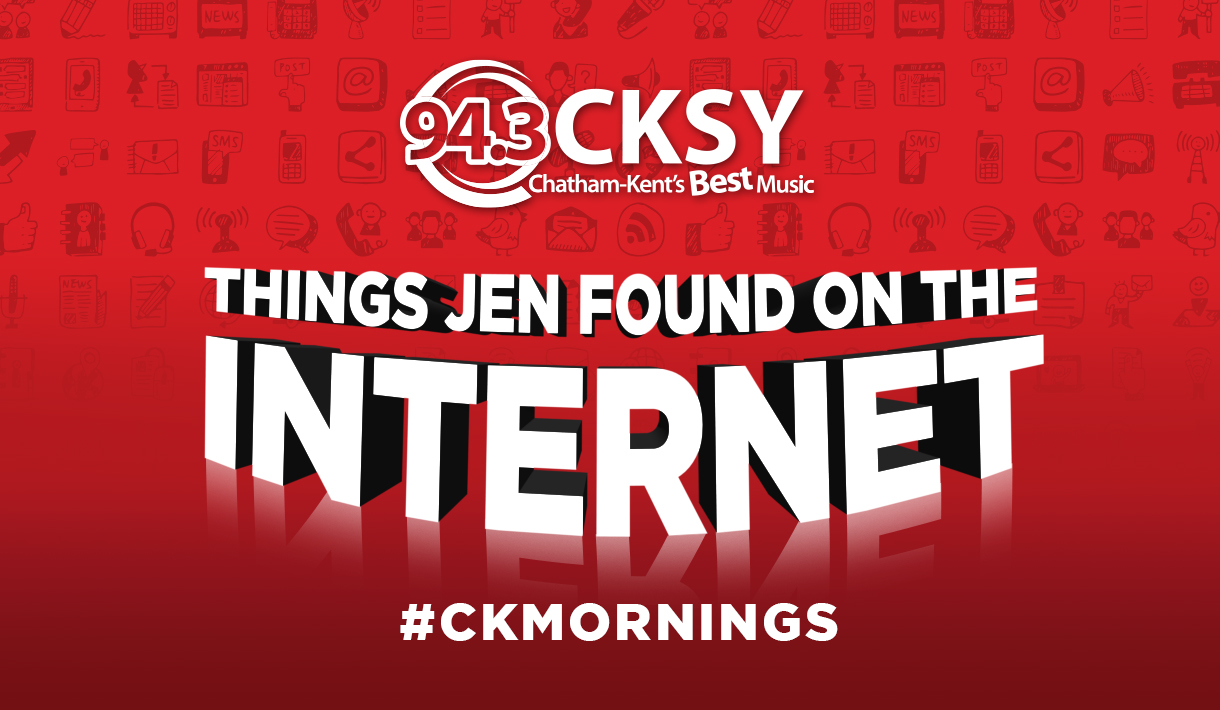 Things Jen Found On The Internet – September 21
Some Things You'll Probably Forget, It's Things Jen Found On The Internet
---
So this is what you find when you enter a Reddit wormhole at 10:45pm… Talking Ravens.
I was today years old when I learned that ravens can mimic human speech. 😳https://t.co/ZXgIQU3Gff via r/nextf***inglevel pic.twitter.com/P7LT8ibgs0

— Reddit (@reddit) August 22, 2020
---
The 2020 Emmy's were unlike any other and easily one of the best executions of the nights on television. The show was virtual; actors, writers and creators all celebrating from home or in their own bubbles.
Ramy Youssef from Ramy shared a video revealing what happens when your name is not read out.
The star posted a clip of a hazmat suit-wearing trophy presenter waving from outside his house after he lost the Emmy Award for outstanding lead actor for a comedy series to Schitt's Creek's Eugene Levy.
It resembled a black tuxedo with a black bow tie and a white, French cuff tuxedo shirt. The helmet was black with a clear face mask. People are now trying to buy the hazmat suit for Halloween.
when you lose the emmy pic.twitter.com/ECkbGcoHBA

— ramy youssef (@ramy) September 21, 2020
---
And the obligatory dog post! A funny dog interaction from the cute part of Reddit.
"They're speaking in tongues."https://t.co/q5ZfbCzRXw via r/aww pic.twitter.com/LD0EgAgjsq

— Reddit (@reddit) September 19, 2020