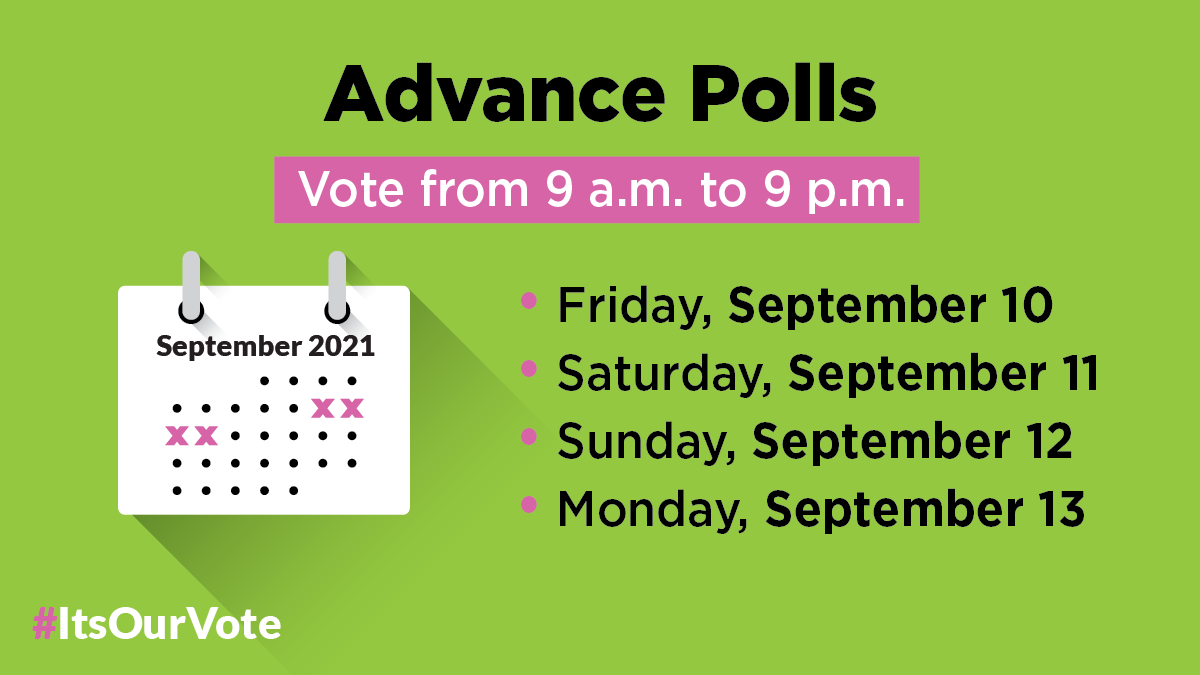 September 13, 2021
September 13th is the 256th day of 2021. There are 109 days remaining until the end of the year.
---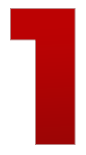 Today is the last day of advanced polls for the upcoming federal election.
Advance polls are open across the country today from 9am to 9pm.
You can find the address of your assigned polling station on the back of your voter information card or by calling 1-800-463-6868.
To make voting quicker, easier and safer:
Bring your voter information card with you, along with accepted ID. Elections Canada will not ask for proof of vaccination.
Wear a mask. Electors must wear a mask as required by the province, territory or region. If you forget to bring your own mask, they will provide you with one.
Bring your own pen or pencil to mark your ballot, single-use pencils will also be available.
Election day is next Monday, September 20th.
---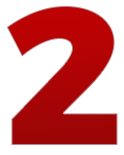 On Sunday Ontario reported 784 new cases of COVID-19. That's the first time it's been less than 800 in the last three days. 602 cases are in unvaccinated individuals (77%)

Chatham-Kent Public Health doesn't update on the weekends or holidays. On Friday, there were 16 new cases and six recoveries. The active case count locally is at 122. A weekend update will come between 10-11 this morning.
---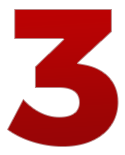 It's Smile Cookie season at Tim Hortons!
Smile Cookie week supports charities in communities across Canada. Smile Cookies will be available from September 13-19.
All the proceeds from every $1 Smile Cookie purchased locally will be donated locally to the Children's Treatment Centre, Big Brothers/Big Sisters and the Chatham-Kent Student Nutrition Program.
The Smile Cookie program started in 1996 to help raise funds for the Hamilton Children's Hospital in Ontario. Today 625+ local charities and organizations in communities across Canada benefit from Smile Cookie sales.
Last year, restaurant owners and guests across the country raised a record $10.56 million to support local charities through the Smile Cookie campaign.
Start prepping your smiles! Starting Sept 13, buy a #SmileCookie and help support local charities and community groups.
At participating restaurants in Canada for a limited time. https://t.co/TaJ6N4uIJS pic.twitter.com/zAu09hGZ6k

— Tim Hortons (@TimHortons) September 10, 2021
---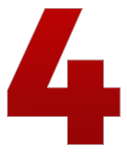 British teenager Emma Raducanu won her first grand slam title by defeating Canadian Leylah Fernandez in the US Open final Saturday.

Raducanu, who was born in Toronto, is 18 years old. Fernandez turned 19 a week ago.
Raducanu is now the youngest grand slam winner since Maria Sharapova won Wimbledon in 2004.
Fernandez paid tribute to New York on the 20th anniversary of 9/11. "I know on this day it was especially hard for New York and everyone around the United States," the Canadian teen said. "I just want to say that I hope I can be as strong and as resilient as New York has been the past 20 years."
---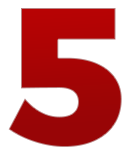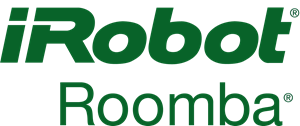 Roomba has announced that their latest model has the ability to recognize and avoid things like cables and "pet waste".
Roomba says that they "see this a lot," but they're promising that the new iRobot Roomba j7 Plus solves the problem.
They've implemented algorithms using "hundreds of thousands of images of real, fake, and simulated dog and cat waste". They'll replace any Roomba j7 Plus if it fails to detect pet poop and becomes soiled as a result. The guarantee is only good for the first year, and it only covers solid pet waste.
They're calling it the "Pet Owner Official Promise [P]." A new Roomba j7 Plus will cost you $849.